Our Rallies and Tours with HitchHikers of America International
and Haulin' HitchHikers (Chapter 33), HHAI Badge Rings and the Naked HitchHiker.
Updated: 10/18/12
. . . . Rallies . . . .
Alaska 2005 - Our Journey Home . . . Page 1
. . . . Tours . . . .
Albuquerque Balloon Fiesta - 2006
Haulin' HitchHikers (Chapter 33) . . .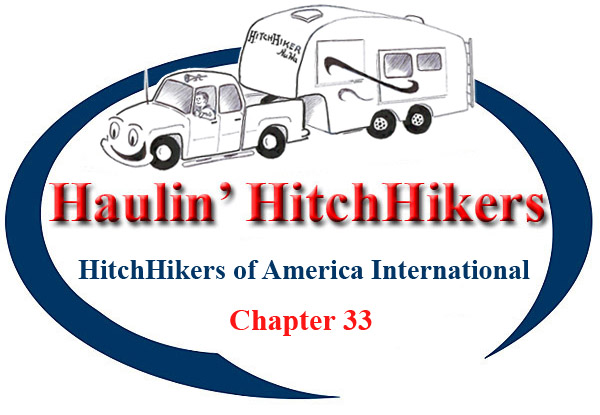 Haulin' HitchHikers is a chapter of HitchHikers of America International. Our chapter is unique in that we are a chapter made up of members who are full-timers, frequent travelers and some vacationers and weekenders who know each other from posts on the www.NuWaOwners.org forum . Our Annual Meeting is held at the HitchHikers of American International Rally each year.
HHAI Badge Rings . . .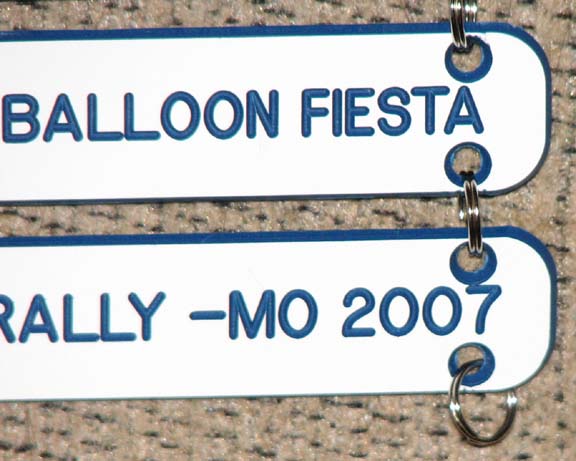 We have been asked about the split-rings we are using to connect the parts of our HitchHiker International Name Badge. They are stronger than those supplied with the badge. They are more difficult to use but worth the effort. We are using the split-rings in a Charm Making Kit by Mainstays Crafts.
(75041 Charm Kit, UPC 7 17968 13301 4). Split rings are also available as fishing tackle and other stores.
We hope you are not disappointed with what you find here. The "Naked HitchHiker" belongs to a vendor Fred talked to at the rally in Sedalia.
It was the victim of a hurricane. Derek spent a considerable amount of time and money restoring and customizing his HitchHiker. After having it painted and considering the cost of replacing the graphics, he decided to leave his HitchHiker "naked". It works out well because he is less conspicuous when attending SOB rallies. (SOB = Some Other Brand)