OUR FAMILY
Updated: 02/11/18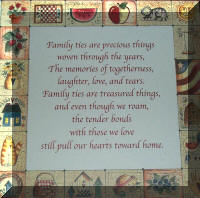 We may tell you more than you want to know about our family.
We will try to be brief … but … please bear with us
if we key too many words and display too many photographs.
Note: Some of the photographs on this page are thumbnails buttons. You can view a larger image by clicking on the thumbnail button using your left mouse button. To return to the original page, click on the "back arrow" on your browser.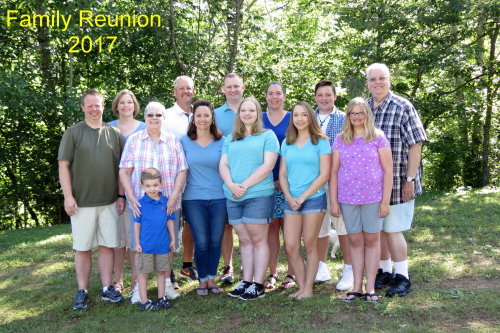 To read about this year's family reunion, click Family Reunion - 2017 .
Visit our Reunion History page to see our annual group photograph from 2000 to the current year.
LINKS: Our Children With their spouses The grandchildren
We threw in a little about us at MOM and DAD
and Our 50th Wedding Anniversary Celebration in 2016
You will also find a few words about OUR PARENTS on this page.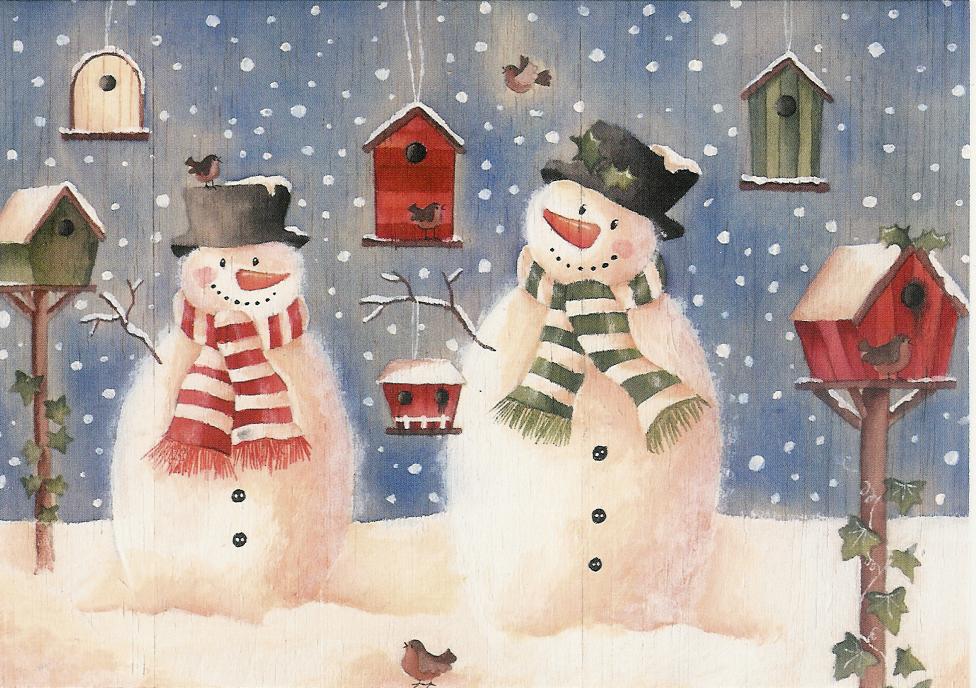 Use this link to read/print our Holiday Letter - 2017 .
Look at our 2017 Christmas Photographs using this link.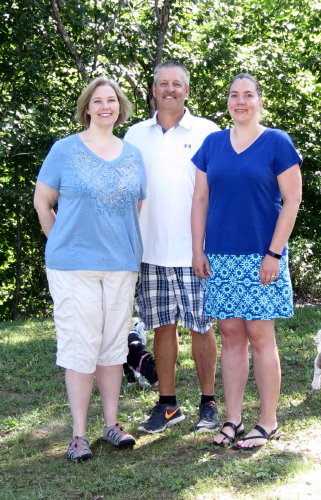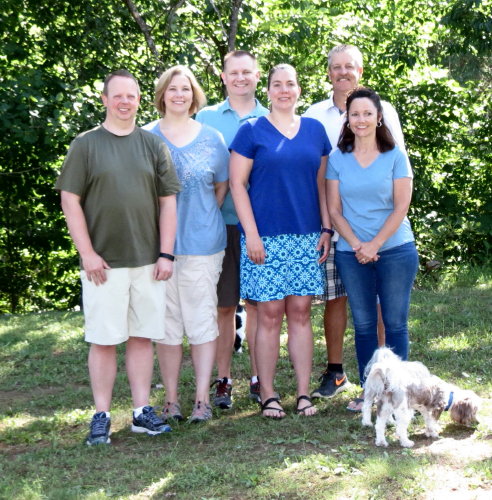 Steve Michelle Scott Melanie Fred Becky
LINKS to their pages:
FRED and BECKY , MICHELLE and STEVE and MELANIE and SCOTT.

Current year school photographs.






Caitlin Ashlyn Nick Lily Wyatt
LINKS to their pages:

Caitlin Nicholas Ashlyn Lillian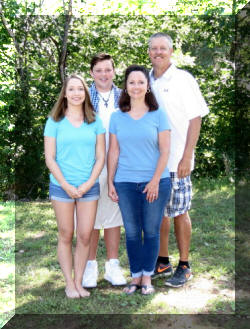 FRED and BECKY have lived in Indiana since 1999. Fred enjoys the longer season for outdoor activities - fishing, hunting and just watching animals. They both appreciate the open space they missed in the city. We camp in their driveway for a week or so a couple times a year.
Fred owns and operates an optical office in a town near their home. In 2015, he purchased a building and moved his office across the street from his original location. Becky is a licensed Real Estate agent/broker working for a local real estate broker. Both find time to be very active in their children's lives at school and home.
CAITLIN, their first child, was born on September 3, 2000. She is also our first grandchild.
We have more information and photographs. Caitlin
NICHOLAS, their second child, was born on March 5, 2003. He is our third grandchild.
We have more information and photographs. Nicholas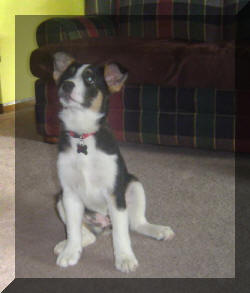 Ziva is a stray Becky brought home in mid-2009. She is a very nice dog, a real member of the family. She was supposed to be an 'outdoor' dog ... but ... we all knew that would not last long.
In January, 2016, they added two puppies - Trooper and Charlie.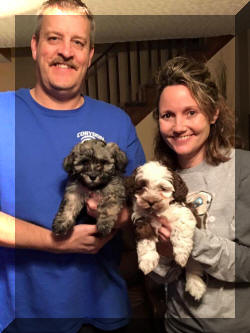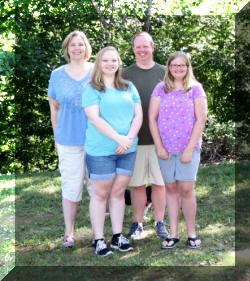 MICHELLE and STEVE moved in 2007 to a city a little farther away from us. They are still close enough that we are able to see them regularly when we are home. They thoroughly enjoy their cottage on a lake in Northern Michigan purchased in 2011. They have replaced their boat totaled in a rear-end auto accident and purchased two used snowmobiles so they are ready for summer and winter fun.
Michelle is the Director of Benefits, North America for a supplier to the automotive industry. Steve is a CST (Mapping Specialist) in the survey department of a civil engineering / land surveying company.
ASHLYN, their first child, was born on March 8, 2002. She is our second grandchild.
We have more information and photographs. Ashlyn
LILLIAN, their second child, was born on May 13, 2004. She is our fourth grandchild.
We have more information and photographs. Lillian
In 2008, Riley was added to the family. He was a stray from the wooded area behind their house who wandered into their yard and into their hearts.
His mannerisms are very similar to a dog - greets the family after school and work. He loves the girls - goes to bed every night with Ashlyn.
Early in 2013, Riley's life changed considerably. Two puppies were added to the family - Charlotte and Lucy.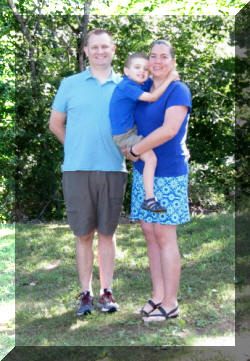 MELANIE and SCOTT have lived in a city about 35 miles from us since their marriage in May, 2011. Melanie has several interests including, reading and watching old movies. Scott is a sports enthusiast following several teams - especially the University of Michigan. They both enjoy eating out at a wide variety of restaurants and attending festivals and concerts. Now, when they go to a restaurant, they have a little 'tag-a-long' if they can't find a babysitter.
Melanie is a senior business systems analyst at a healthcare performance reporting company. Scott s a product manager in charge of Data and Analytics solutions for an advertising company that integrates and optimizes ad campaigns including direct mail, newspaper inserts and digital advertising.
WYATT was born on June 29, 2013. He is our fifth grandchild.
We have more information and photographs. Wyatt
Sorry, no pet, no pet photograph.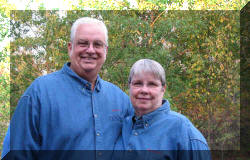 MOM and DAD (that's us) are doing well. Fred retired from his job as a cost analyst at a major automotive manufacturer on February 28, 2001. Mary Lou retired from her job as a call director at an electronic parts distributor on June 14, 2002. We sold our house and purchased a new condo in the area. We moved into the condo the end of June, 2002. The condo gives us more freedom to "come and go" as we choose.
We have been very fortunate, with the help of family and friends, to be able to travel since we retired. In 2009, we visited our 49th state. There are several destinations we still want to visit - the rest we will find as we roam.
We have adapted well to our job as grandparents. As grandparents, we would never, ever, under any circumstances, even consider, spoiling our grandchildren. Well, maybe that is not entirely true.

OUR PARENTS
Prior to moving to our condominium in June, 2002, we always lived within four miles of our parents - except for our time in Missouri with the U. S. Army. As our children were growing up, they and we always appreciated the frequent interaction with their grandparents made possible by living near each other.
Mary Lou's mother died in August, 2001. Fred's father died in July, 1998.
Her father died in January, 2001. His mother died July, 2007.