2010 HitchHiker LS . . . 32.5 FKSBG
Body Code means: 32.5 feet long inside Front Kitchen Super Bedroom Glide
Updated: 12/12/10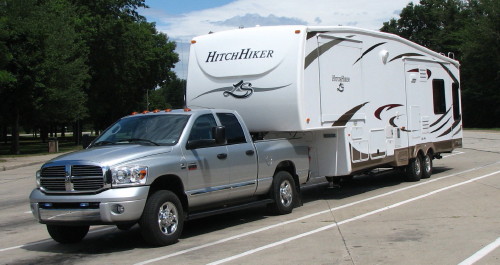 In August, 2010 we purchased a new 2010 NuWa HitchHiker LS 32.5FKSBG fifth wheel. It has all of the features that we required in our 1999 HHII - and, more. It is a little over two feet longer than our previous RV. Therefore, we can still legally tow our golf cart that we take with us on occasion. We have posted photographs of the interior below.
Photographs of interior . . .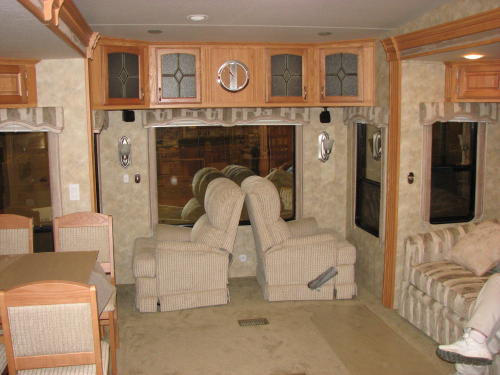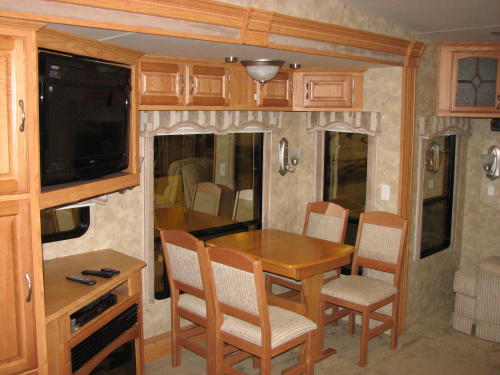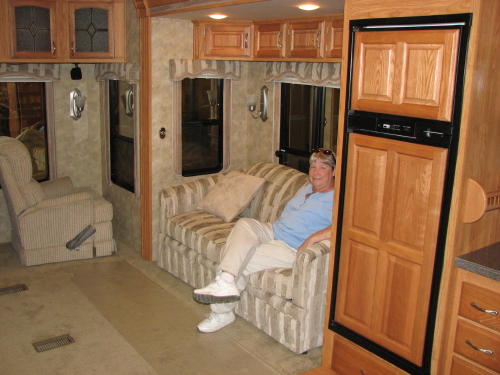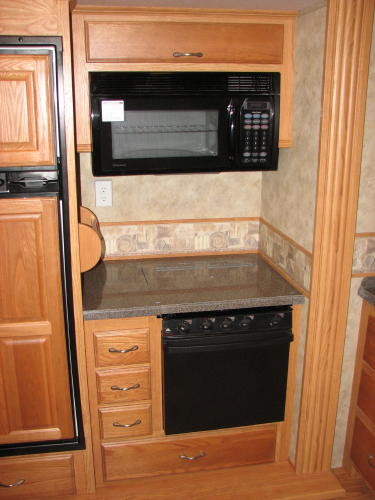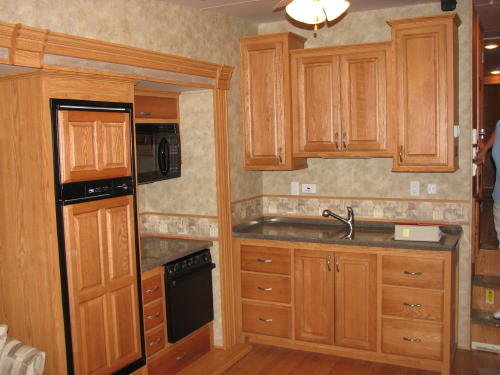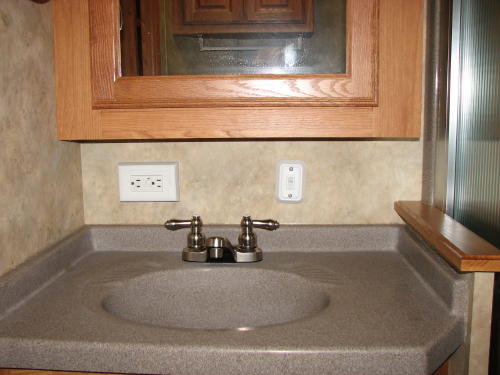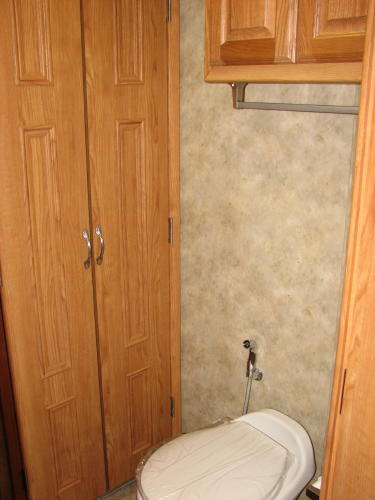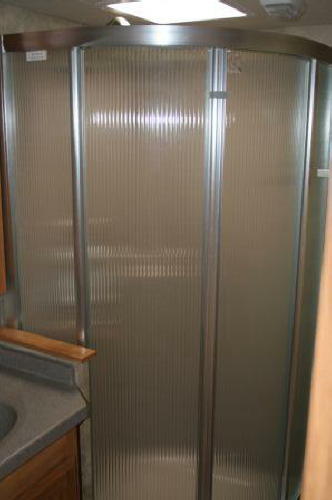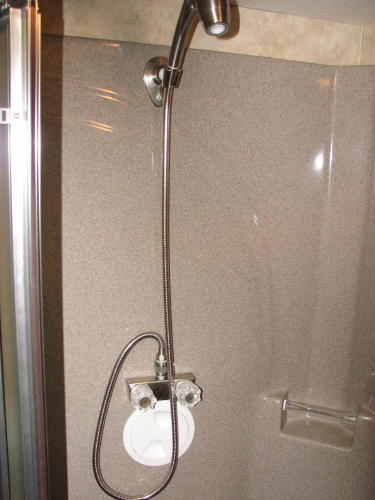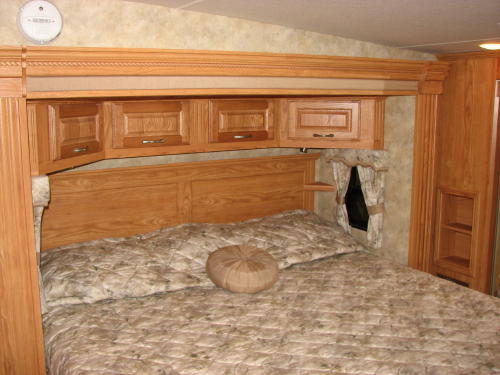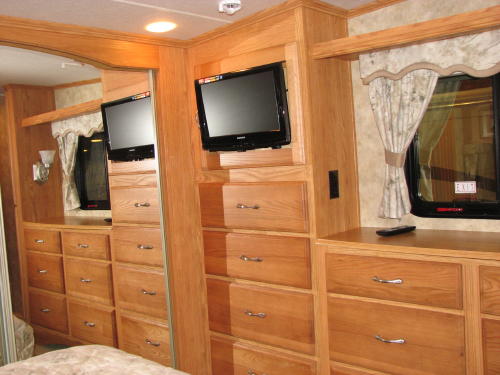 Home Sweet Home, again.
Back to: Our RVing History