The Road Home - 2011
Florida to Michigan
Updated: 06/21/11
We headed for home the first week of March. This was earlier than desirable but we had commitments on March 9 back home.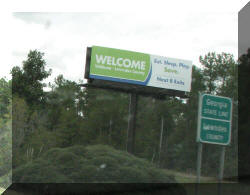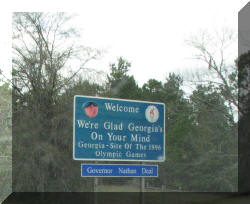 The Georgia State Line - Florida was now behind us.
Probably the last airboat we will see for a while.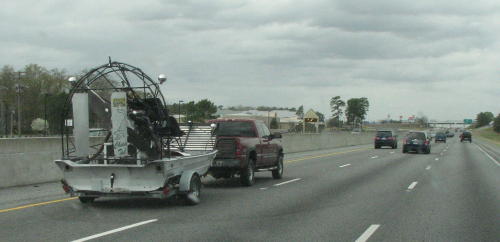 Again, billboard after billboard after billboard . . .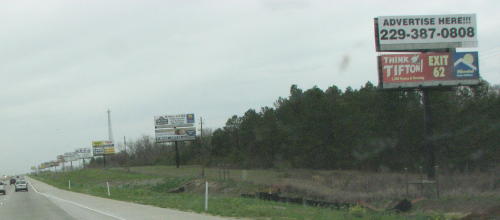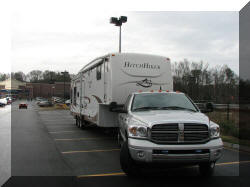 Ah, our favorite overnight stop - Wal*Mart. This one was in Forsyth, Georgia.

Summer is coming - really!
At least, the sight of RVs makes northerners think of summer fun.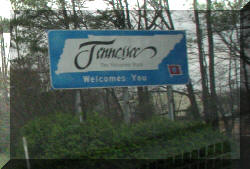 The temperature of the air was getting cooler at this point.
We could see snow in the higher elevations.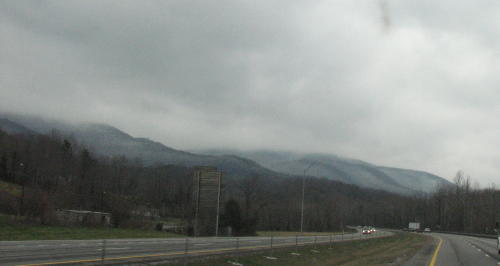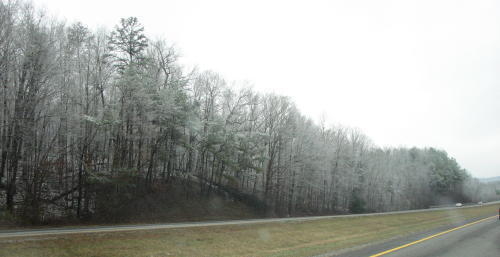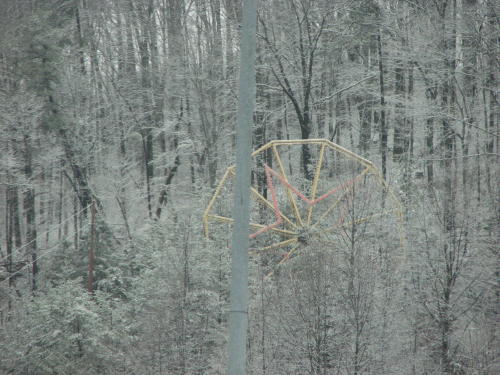 Christmas decorations - ready for next year.
Soon we were in the higher elevations and we were IN the snow.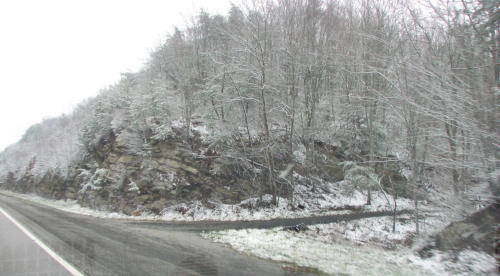 When we were in Jellico Pass, Fred called Rex and handed the phone to Mary Lou so she could tell him how excited she was to see snow again. You have to understand that Mary Lou 'loves' snow and winter in Michigan. She only agreed to spend a month in Florida to get Fred on the cruise ship. It worked - Cruise - 2011 .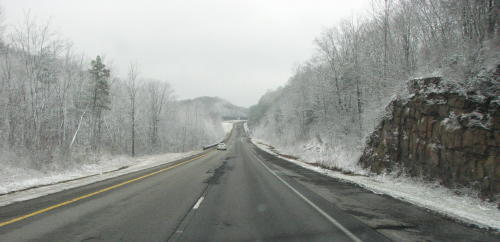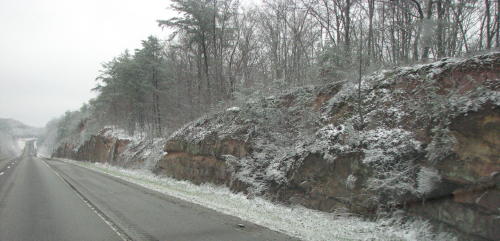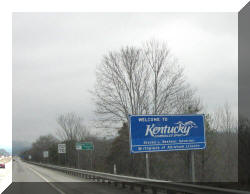 Near Williamsburg, rivers and streams were over their banks due to flooding. Very different from the drought Florida was experiencing.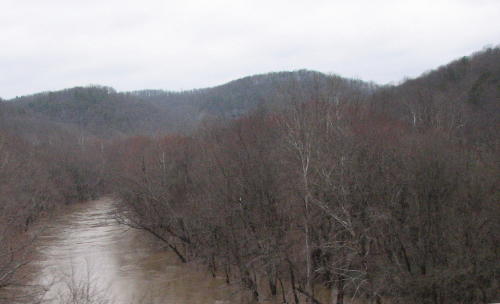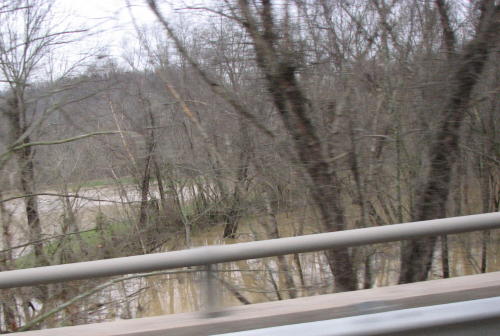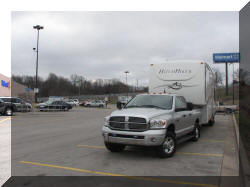 The Wal*Mart in Berea, Kentucky was our next overnight stop.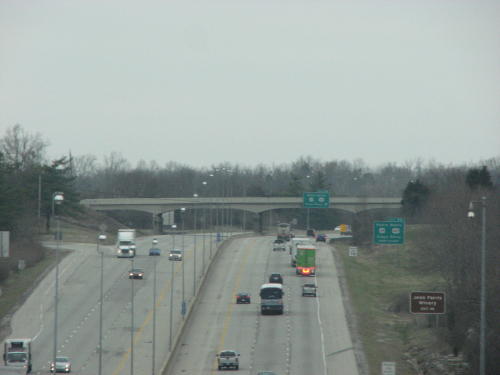 Fred spotted the truck with a bright set of lamps ahead of us. The lamps were unusually bright. We had to catch up to the truck so Fred could inspect the lamps.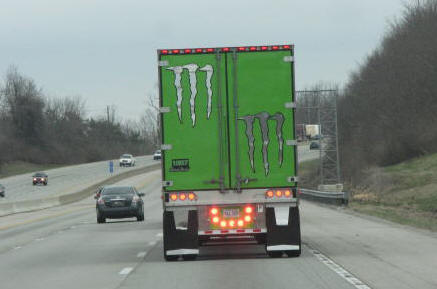 We got our closer look. Even in daylight, they were too bright. They must be blinding at night if he does not have an intensity adjustment or switch them off.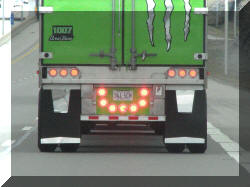 The driver really liked a lot of lamps - the rear of the cab and cab roof were loaded.
Horse country . . .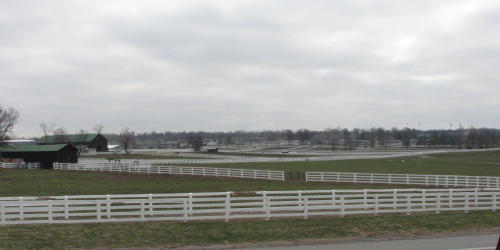 The Cincinnati skyline . . .

We spent the night in Twin Lakes Family Campground. The same campground where we held our family reunion in 2009. We wanted to have hookups the last night from home so we could winterize the HHLS before getting farther north. Somehow, the photograph of the campsite was either not made or deleted in error. Just make a picture in your mind of a cold, wet, muddy campsite - that was it.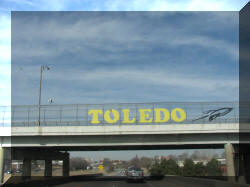 Fred's hometown . . .
Almost home . . . and . . . we had been very fortunate to have dry roads since leaving Florida. Other than seeing snow along the way, we did not have to drive in it. That made for a great trip home.
We arrived home at about 3:40pm Tuesday and started unloading the HHLS. We planned to spend two days unloading. The weather forecast was for snow overnight so we kept working and towed the HHLS to the storage lot just before dark.
Our 2011 Florida Winter Tour was officially over.
MAIN PAGE - Florida Winter Tour - 2011