Circus World Museum - 2004
Updated: 11/09/08
Because we were traveling after Labor Day, the entire program and activities were not operating. Therefore, the ticket prices were only $7.00 per person for the limited offerings. We missed the live entertainment but did not miss the hoards of people attending during the season. Wear comfortable footwear so you can enjoy the grounds. We spent about four hours here. You may spend more time if the performances are in operation.
The Feld Exhibit Hall has the documented history of the circus while the out buildings and outside displays have the 'real' stuff.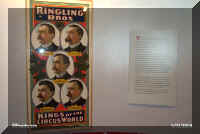 The history of the circus and the Ringling brothers part in it was very interesting. What they accomplished and how they did it was a large part of the history displayed.
One building had walls of circus posters.
Many displays, like this clown room, showed artifacts of circus life.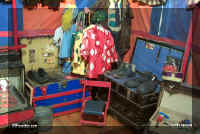 Life size figures gave the story of the sideshow characters that were an important part of the circus.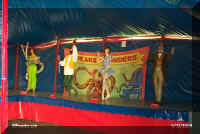 A miniature circus was displayed.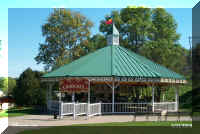 During the regular season a carousel, elephant ride, pony ride and exotic animal viewing are provided for the children of all ages.
And, a real circus performance entertains all.
In the C. P. Fox Wagon Restoration Center you can see the workshop used to restore wagons and other circus items. As we travel, we find the number of sites restoring all aspects of our country's history impressive.
The results of the restoration is very evident in the Deppe Wagon Pavillion. Circus wagons of all descriptions are in the collection. We will show you a few of the ones we found particularly interesting.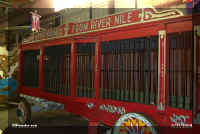 This one has side bays so the Hippo can turn around.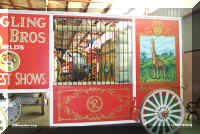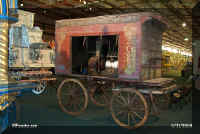 Can you guess why this one has no roof? This one carried a generator.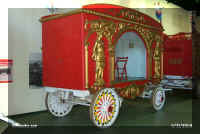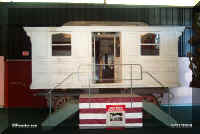 A woman sat on the chair and they Living Quarters
put a lot of snakes in with her.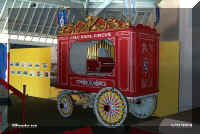 Every circus needs a Calliphone.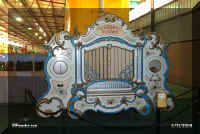 Speaking of music, this was our first time to see behind the face of a music machine often carried on circus wagons. Put two quarters in the coin box and it played one of a selection of songs.
After the wagon era passed, the circus used trains to move their heavy equipment and performers.
The reduced number of tourists and staff gave us an opportunity to roam in areas of the grounds not usually part of the visit. Fred roamed the back lot and found where they stored the circus wagons prior to display.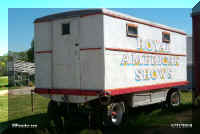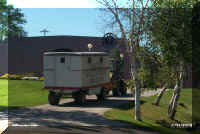 While Fred was roaming around, they towed it toward restoration.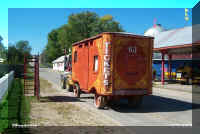 And, another.
We will end with this truck found behind a building.