Neil Armstrong Air & Space Museum - 2002
Updated: 11/09/08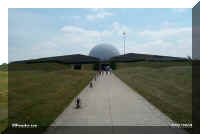 The museum is located in Wapakoneta, Ohio at Exit 111 of I-75. It is an enjoyable place to visit. Admission is $5 for adults and $1.25 for children 6-12. They offer a AAA discount of 10%. Allow two to three hours for the visit. There are hands-on exhibits which should keep the children busy and interested. Be sure and see the movie that runs every half hour.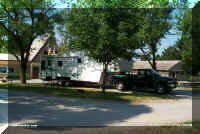 We camped at a KOA on the other side of I-75.
Outside you are greeted by replicas of the Apollo and Gemini projects.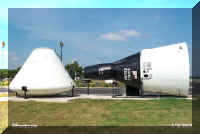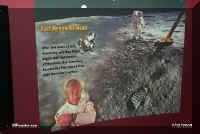 The museum is named for the first man on the moon.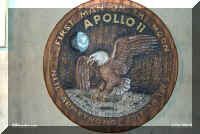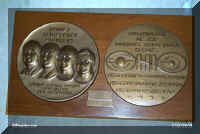 Ohioans have a rich history in aviation.
Almost the first thing you see is a scale model of the Russian Sputnik.
Spacesuits have changed over the years.
A Gemini spacecraft is on exhibit.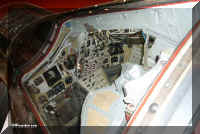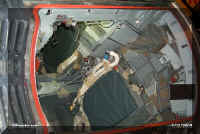 Instrument panel Bare bones seats.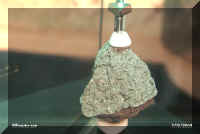 A Moon rock ....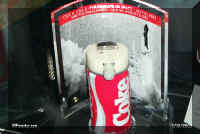 ... a Coke can
You know they have to be dedicated to the task after seeing the 'space food' they have to eat. Without the labels, you would not know what it was.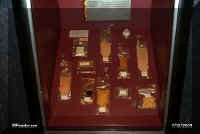 9-1-04