Big Spring (Kitch-iti-kipi) - 2010
Updated: 07/05/10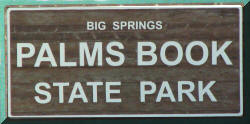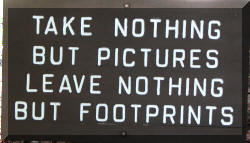 It is located about ten miles northwest of Manistique, Michigan.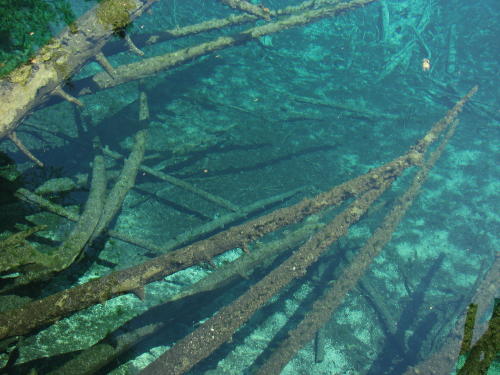 The walk to the dock for the hand-powered raft is very short. Immediately upon arriving at the shore of the 300 foot by 175 foot oval pool, you appreciate the beauty of the 45 foot deep emerald bottom pool.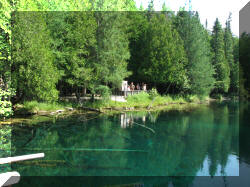 The view left and right from the observation deck.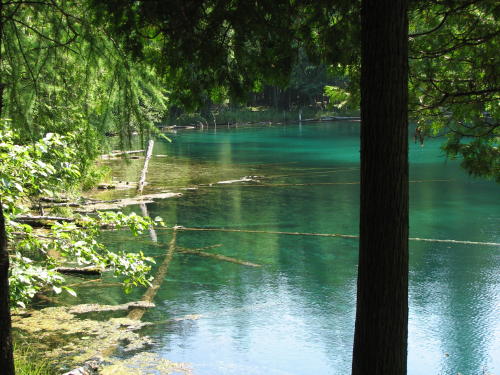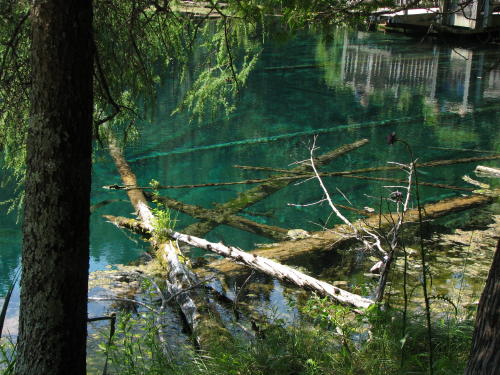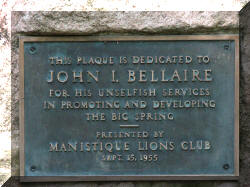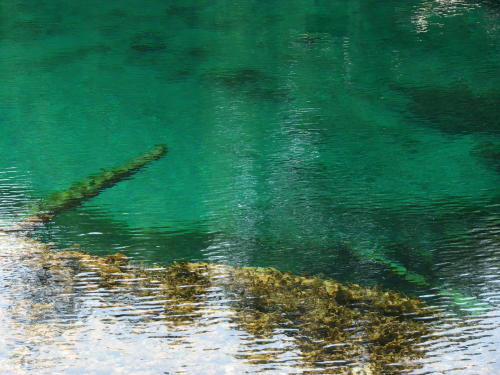 The raft passes in front of you at the observation deck.
The pool includes lake trout, brown trout, brook trout and from time to time yellow perch. The fish move freely between the pool and Indian Lake
If you detect a smell, it is the sulphate content in the pool. It was barely detectable when we were there.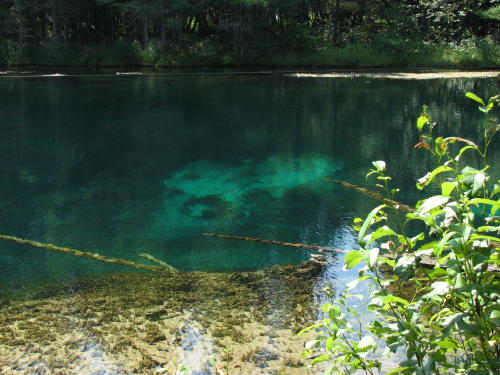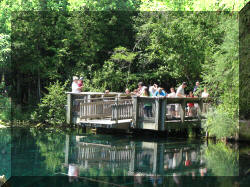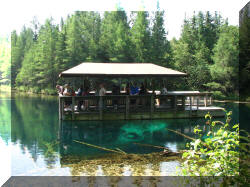 Just a short walk to your right is the dock to load and unload passengers. The raft is connected to the dock and the opposite shore of the pool by a heavy cable.
The raft is propelled by turning the wheel which pulls the raft along the cable. It is a real attraction to the children onboard who are not interested in the Spring after a short period of time.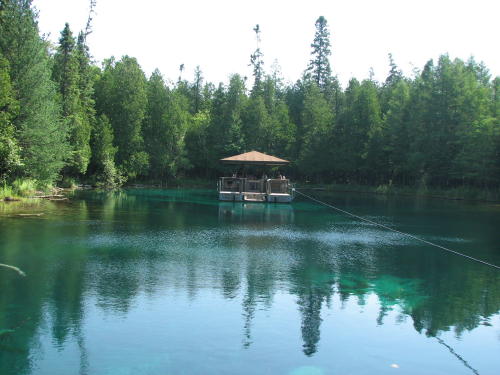 There is no time limit for your use of the raft. If it is busy, people are very considerate of those waiting by taking a reasonable ride.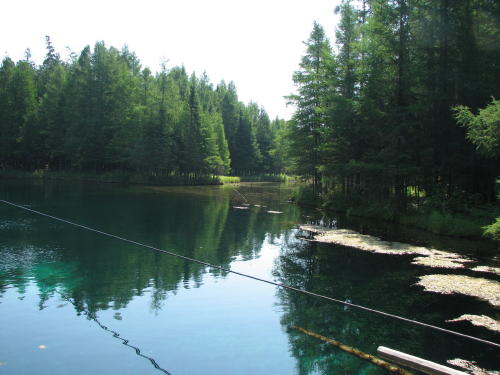 To your right while standing on the dock is the stream where the 10,000 gallons of water added to the pool each minute flows. This flow continues throughout the year at a constant 45 degrees Fahrenheit.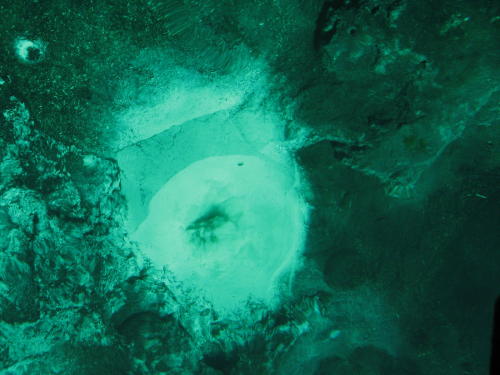 The center section of the raft is open. This permits people to look into the pool with less surface glare. A railing stops you from falling in the pool. Its better purpose is a place to lean on as you observe the bottom of the pool.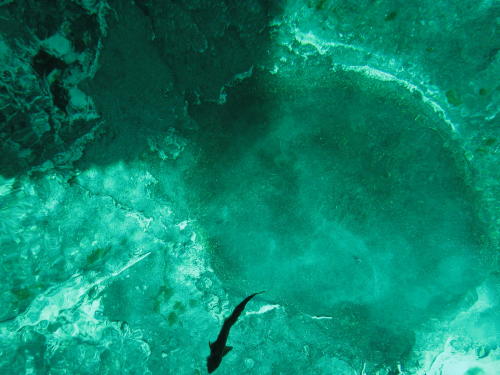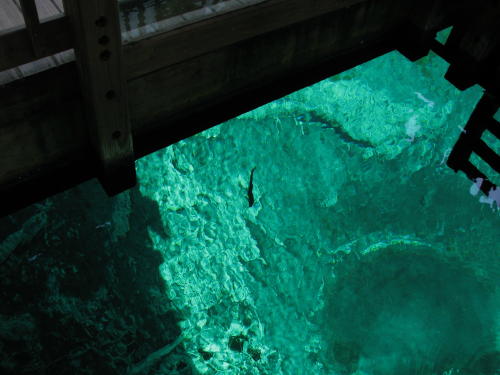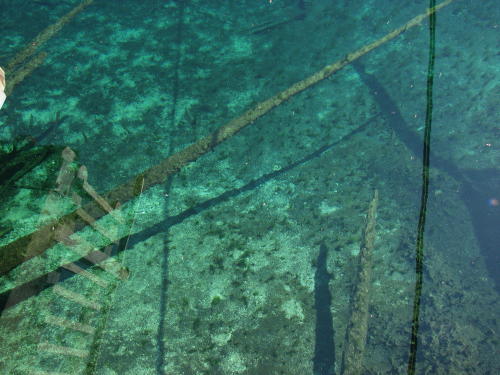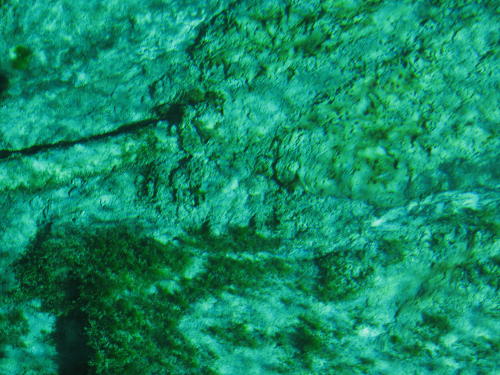 Looking into the deep clear water of the pool you can see the sand bubble and roll as water is forced through small holes in the bottom.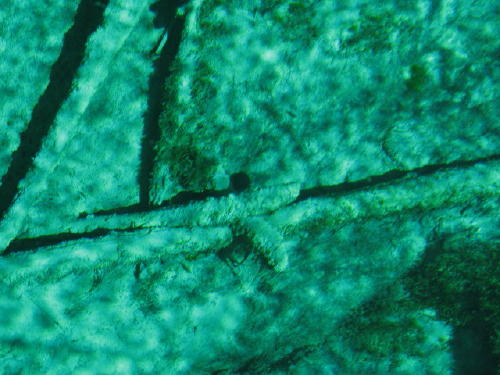 Be sure and look around at the bank of the pool also. All views are great.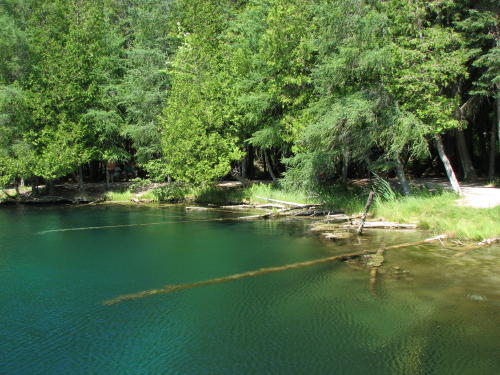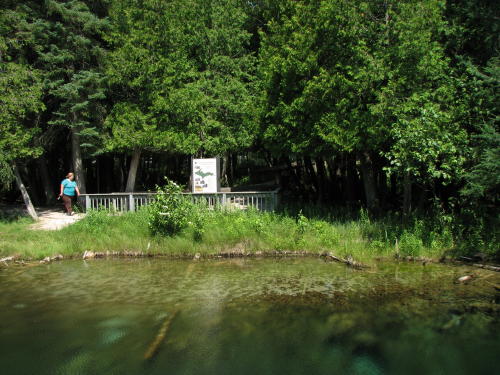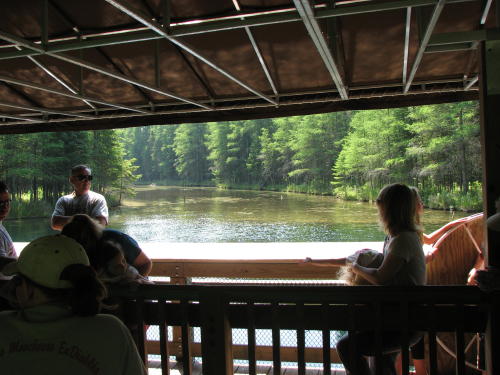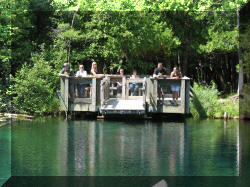 There are always people waiting for your return to the dock.
Remember, a short time ago, you were waiting there.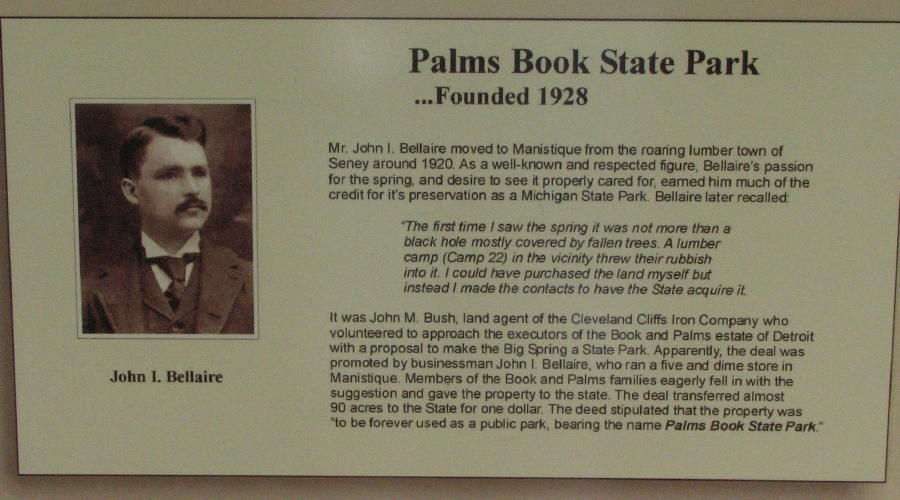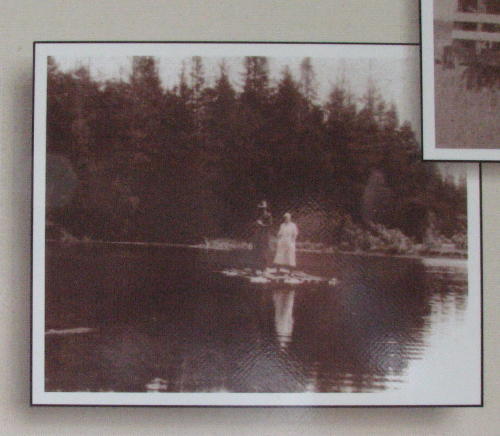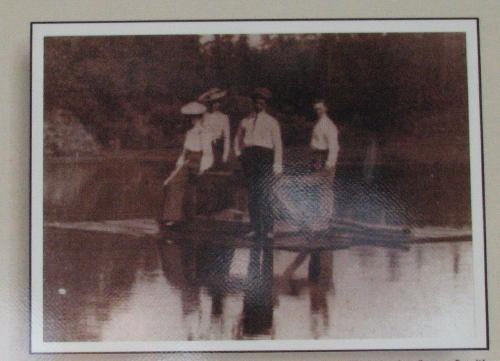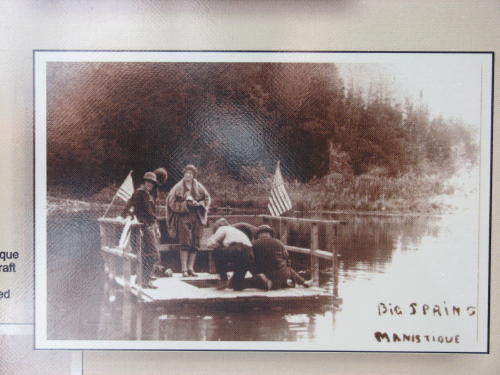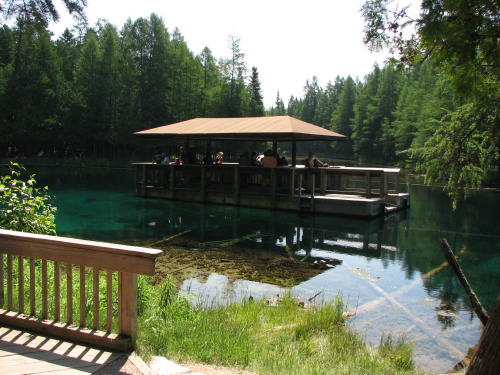 Be sure to visit Big Spring (Kitch-iti-kipi) as you travel on Route 2. Admission is free if you have a Michigan State Park access permit on your vehicle. It is a pleasant way to spend an hour or so.