On The Road Miscellaneous - Spring, 2009
Updated: 05/19/09
This page will include comments and photographs that are not specific to any destinations we visited during our 2,600 mile Spring, 2009 trip from Delaware to our home. The first part of our trip can be seen at Pennsylvania - 2009.
Our_visit_with_Cousin_Arnold_in_South_Carolina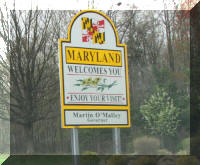 Leaving Delaware after our visit to the Hagley Museum - 2009 , we crossed the state line into Maryland. In order to identify where photographs were made as we travel on the roads, we photograph state signs as we cross into each state.
We were traveling on a Sunday to avoid heavy weekday travel around Baltimore and Washington D.C.
Many times we will not add words to the posting of the photograph.
Chesapeake Bay . . .
. . . a River leading to Chesapeake Bay
Signs told us that no hazardous materials would be allowed in the tunnel. It was not until we were almost at the tunnel that we saw a picture of an LP bottle. Oops. The way it turned out, we were never questioned, paid our fee and were on our way.
We think this is probably a Mormon temple.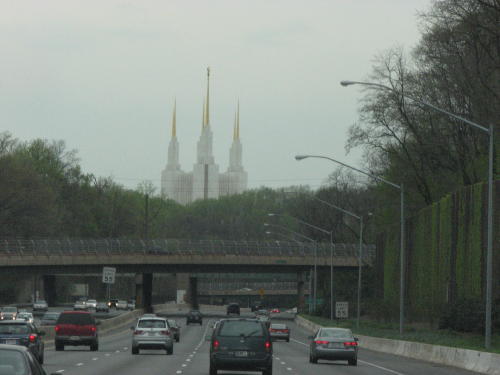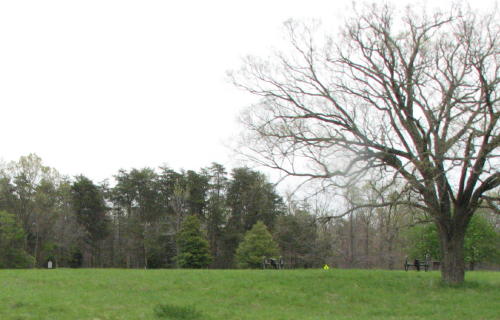 A small military memorial in Chancellorsville . . .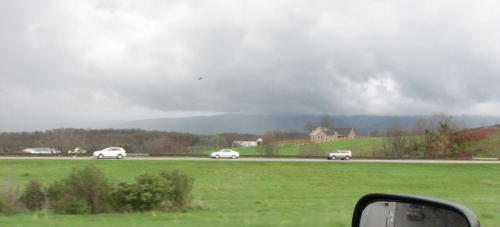 Looks like rain over there.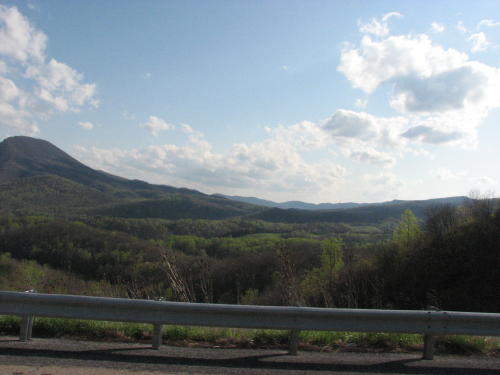 It is raining here.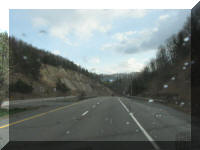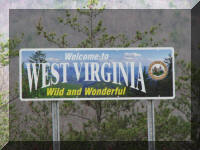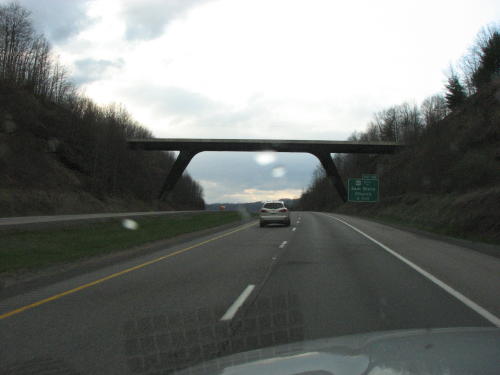 Interesting shape . . .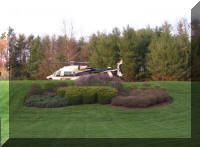 Parked, not crashed . . .
We woke up to snow flurries in Beckley, West Virginia.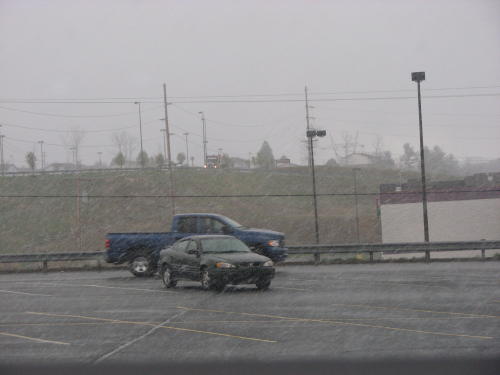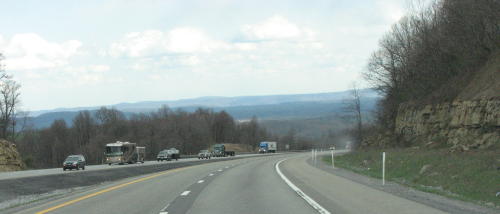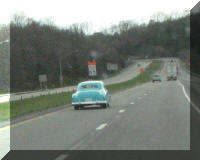 A restored and customized Chevrolet passed us.
Fred's fascination with tunnels is as bad a young child's.
A study of truck run-away ramps on a long downhill . . .
Gravel all the way . . . Grass with bumps at the top . . . Grass with gravel piles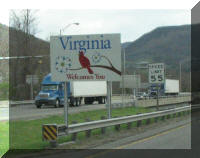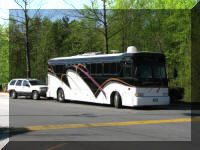 We shared a Wal-Mart parking lot overnight with the restored commercial bus. The paint job was very nice.
This truck camper was in a Camping World store we visited.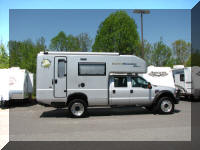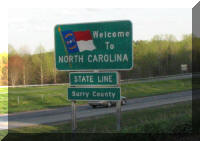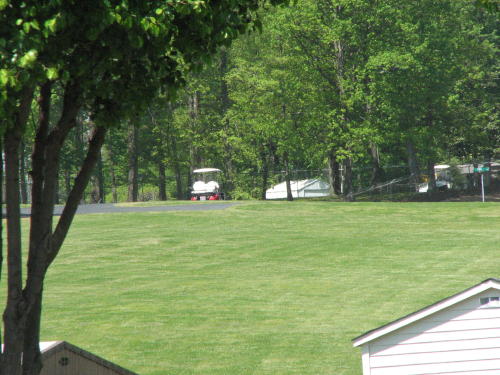 While in the campground near Lowe's Motor Speedway - 2009 , Bobbie Joe stopped by to talk to Fred about our new utility trailer. The conversation turned to golf carts. Bobbie Joe was very proud of the Club Car golf car and offered Fred's a ride to see how fast his 'hi-speed' motor propelled his cart.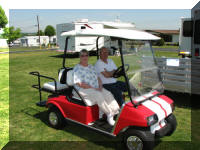 When Fred got back, he offered Mary Lou a ride also. He took Mary Lou up the hill to see his house overlooking the dragstrip and speedway complex.
Our visit with Cousin Arnold in South Carolina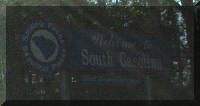 We never said all of our photographs are good. This South Carolina state line sign hiding in the shade that we passed at 65mph is an example of a bad one. But, it completes the set.
We had hoped to visit Fred's cousin Arnold and his wife while visiting South Carolina. Arnold and Nancy met us for lunch. It was not a busy time at the restaurant so we extended our lunch hour to three hours. We had a lots of catching up to do.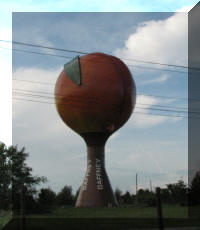 A big 'orange' water tower . . .
Our drive through Chesnee, SC gave Fred a few photo ops.
The Prowler reminds us of home.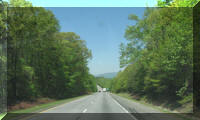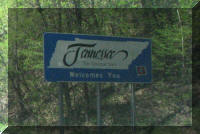 The campground in Pigeon Forge had a river flowing behind it. As we were parking and throughout the campground, ducks were plentiful.
Dollywood was just around the corner. We drove by but could not see much - a bunch of buses in for the day, idle trolley cars and the entrance booths. Nothing else could be seen.
A country store . . .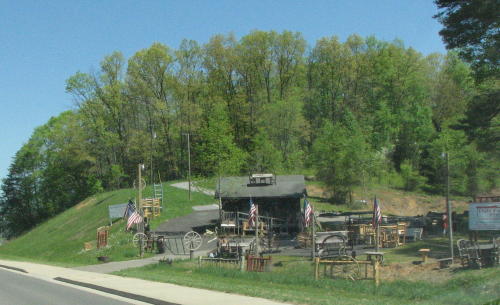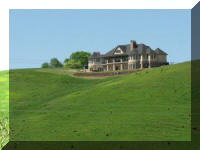 A big house with a view.
Our campground was on one of the trolley routes. It came about every 45 minutes.
After seeing the bulls run at the Dixie Stampede, Mary Lou felt a good steak was in order. This wagon and neat wheeled bench was at the steak house.
A lot has changed since our last visit to Pigeon Forge. Could it be the 43 years between visits ???
We didn't even see the Pigeon Forge Pottery Shop. But, you could do or buy just about anything else.
A church near our campground had a huge cross on their property.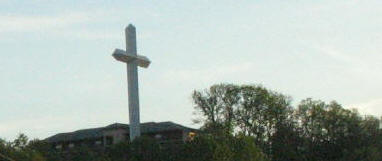 Fred tries to photograph things he thinks the grandchildren will enjoy - like dinosaurs for Nicholas.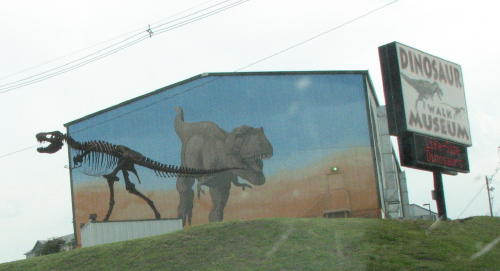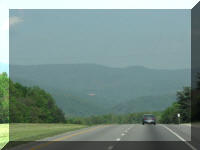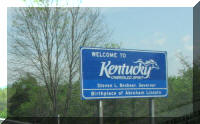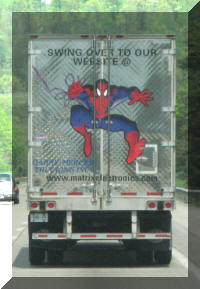 Another one for Nicholas.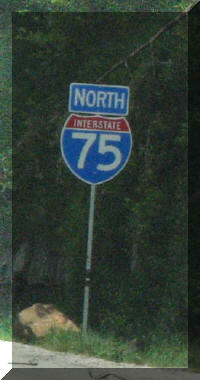 Now, that is the correct direction.
Even in the rain . . .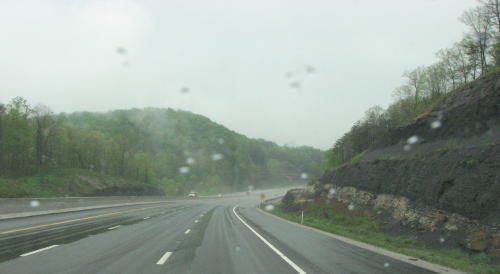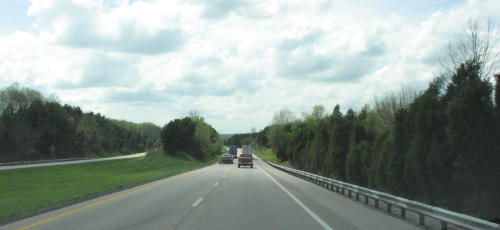 Better . . .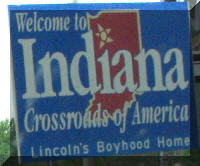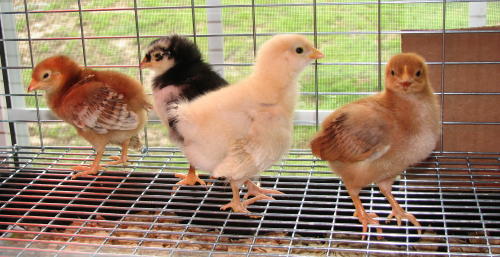 Caitlin had teased us that they had a new baby at their house but that she was not going to tell us about them. We had to wait until we got to their house. Nicholas got permission to bring the black and white (rooster?) home from schools after it hatched. Fred bought the cream colored hen for Caitlin and a brown hen for mom and dad. The expect three eggs a day soon.
So, it appears that they will be chicken farmers soon.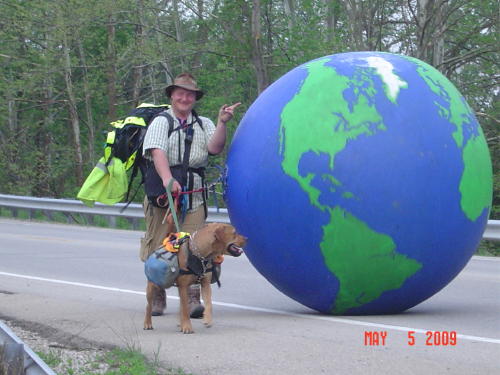 Fred told us as we were preparing to leave that we should watch for a guy with a dog walking on our route. He had heard on his scanner that the guy was pushing a ball to the west coast. We did not see him but Fred made these photographs the next day.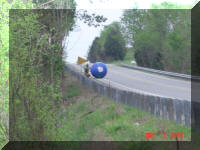 A couple more states and an overnight at our half-way point home . . .
Home again . . . almost!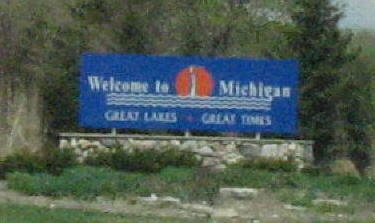 We had a great trip. Again this time, the trip was made special by the people we visited. We hope you enjoyed sharing our trip by words and photographs.