Photo Album - Top 10 +
Would you believe someone
actally counted our 'Top 10'.
So, we had to add the +.
Updated: 05/19/10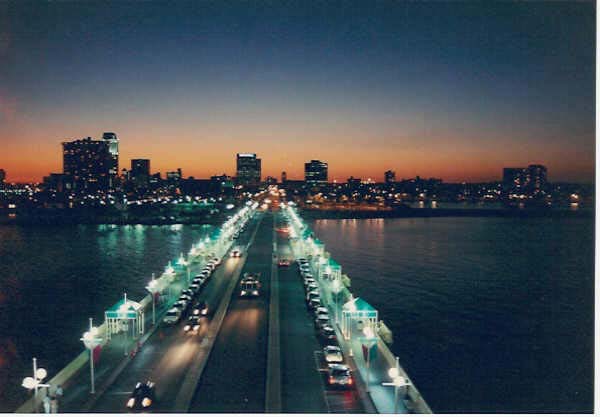 This photograph has to start our Top 10. Fred won fourth place in a Canon Photo Contest with it. We were visiting friends in Florida and they took us to see the St. Petersburg Pier.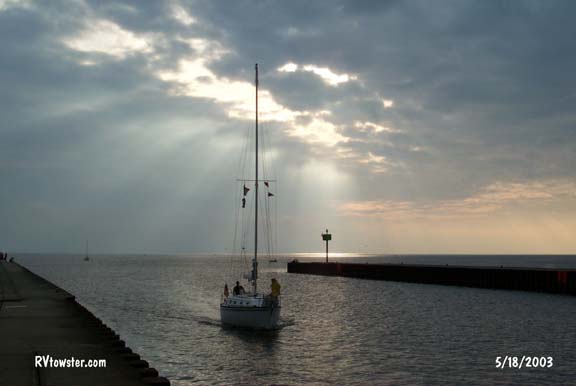 On a trip to South Haven MI, this photograph provided a restful image.
Mary Lou made this photograph of Fred fishing at Reedsburg Dam near Houghton Lake, Michigan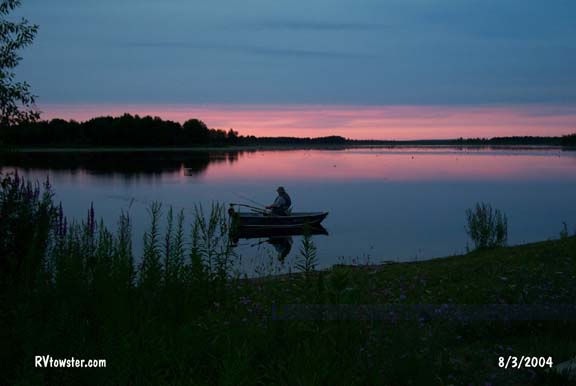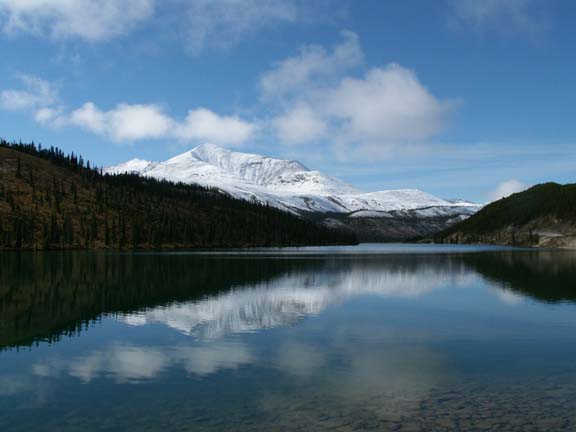 We consider this photograph of Mount St. George reflecting in Summit Lake in British Columbia, Canada one of our best from our Alaska Adventure 2005.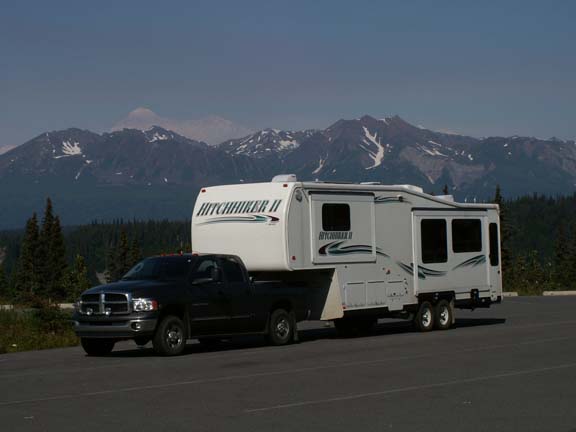 This photograph was made on our final day in Denali North View State Park near Denali National Park in Alaska. The two snow covered peaks of Mt. McKinley are 75 miles in the distance.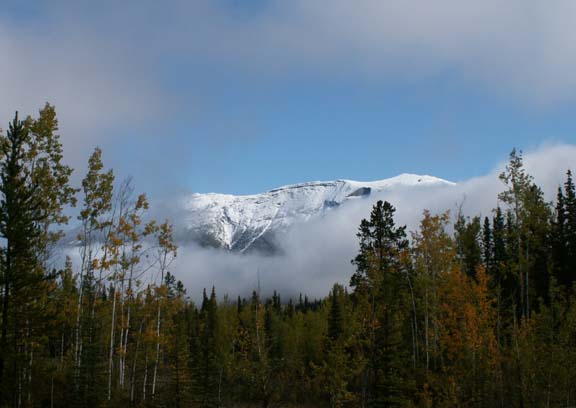 When we show our presentation on our Alaskan Adventure -2005, we say to each other - "I like that photograph". It seemed that it belongs in our Top 10. It was made near Muncho Lake in British Columbia after leaving ALASKA.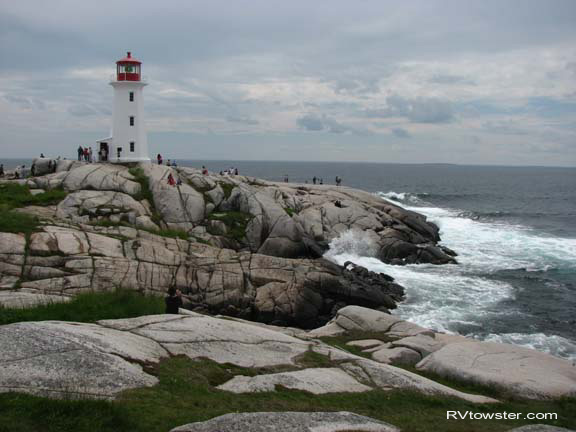 Our visit to Peggy's Cove in Nova Scotia was part of our tour of The Maritime Provinces in 2007. It was a beautiful location. And, the weather was wonderful.
We enjoyed our visit to Peggy's Cove so much, we have included two photographs.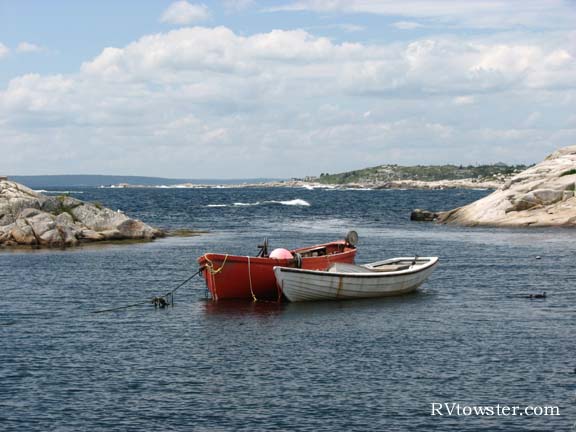 Mount Rushmore Memorial Monument is very impressive at night. We made a daylight and an evening visit. The evening program is a 'don't miss' event.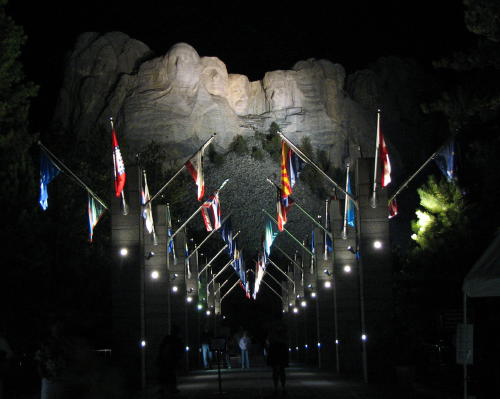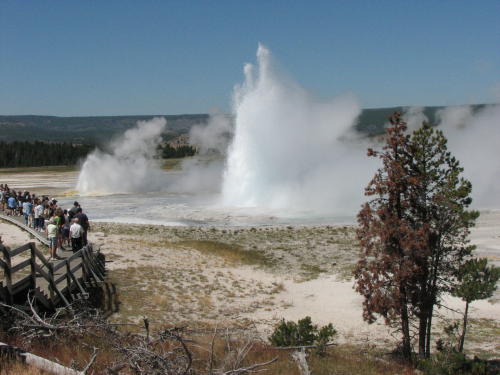 We found many areas of Yellowstone National Park to be very unusual. While Old Faithful receives the most amount of publicity, this geyser area was continuously active and beautiful.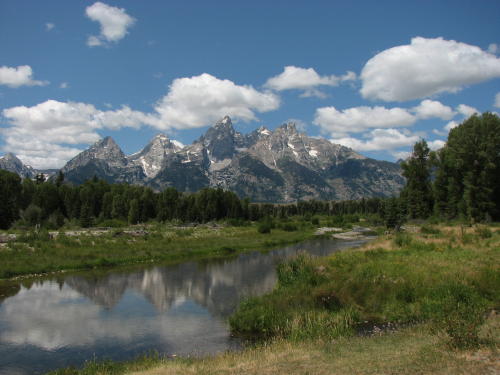 This lunch spot in Teton National Park was a highlight of our travel to the Pacific Northwest. It is one of those special places we hold in our memory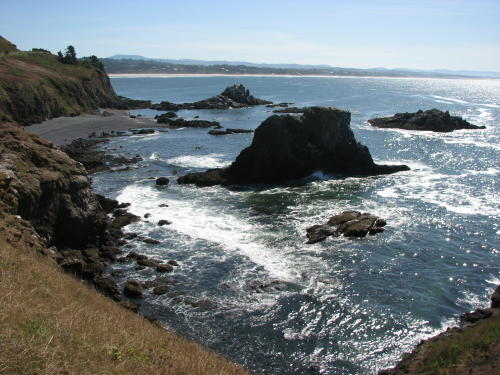 The Pacific coast in Oregon has a variety of terrain. We found their rocky coastline one of our favorites.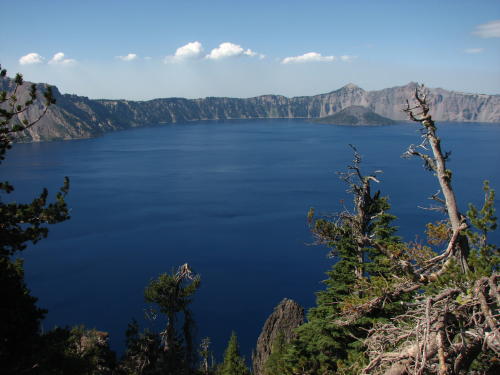 Crater Lake was a very unusual place. The roadway permitted you to drive around the entire lake for spectacular views from every angle.