Maple Creek Fall Fest - 2006
Updated: 11/09/08
Note: Photographs on this page are full size.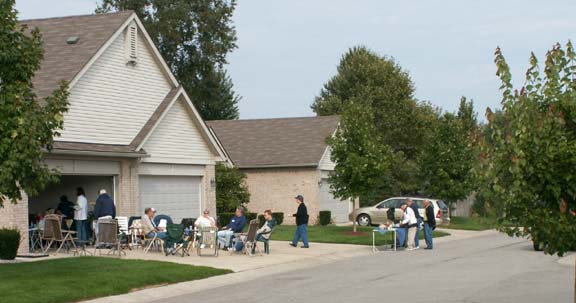 This was our second Maple Creek Fall Fest. We held the Fall Fest on Sunday, our 'rain day', due to a very wet and cool Saturday.
We think this change of day may have reduced our attendance a little.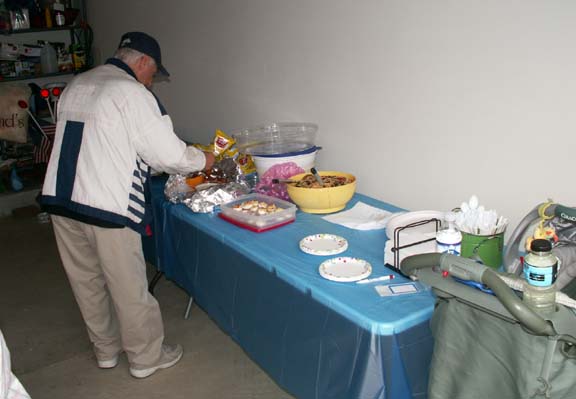 The hors-d'oeuvres were so good, the other dishes were almost unnecessary.
Well, not really! What is a potluck without too much food.
Of course, every job needs a supervisor - even grilling hot dogs.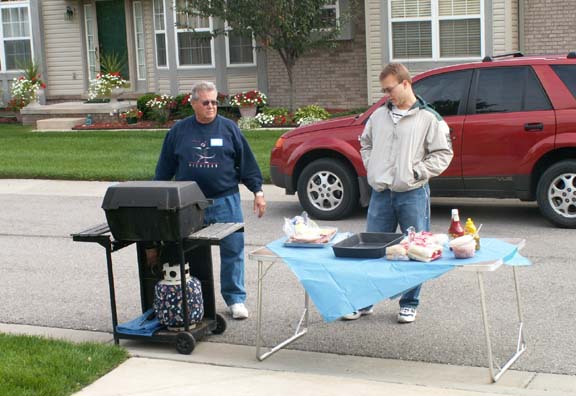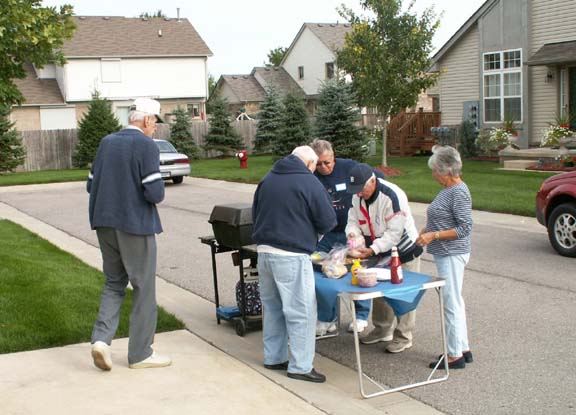 When the hot dogs were ready, people started filling their plates.
The food table had lots of "good stuff" to go with the hotdogs.
Everyone brought a dish and there was enough food left over for another party.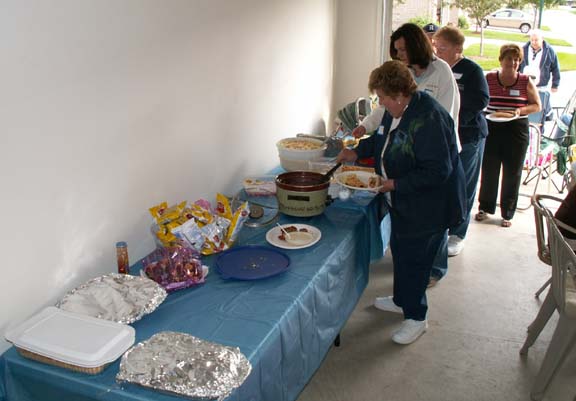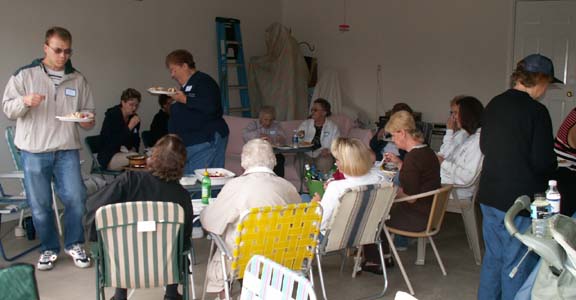 Because Sunday was dry but unseasonably cool, many people sat in the garage to avoid the wind. It was noticeably warmer in there.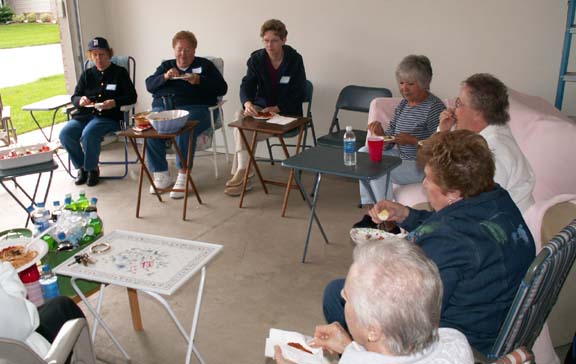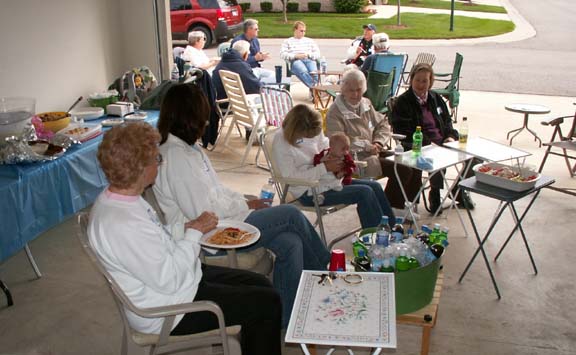 Most of the women sat in the garage with the youngest member of our community.
Do you notice that all heads are turned in his direction?
He was very tolerant of being passed around the circle for everyone to hold.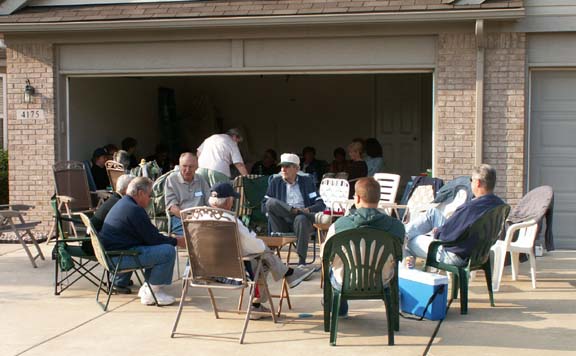 But, everyone did not sit in the garage. Several sat on the driveway and enjoyed the little bit of sun that peaked out occasionally.
Of course, jackets were needed by most.
We are a newer condominium association that is striving to be a friendly community. Next year, we hope to have better weather and a larger number of our co-owners in attendance.
Our thanks to the Fall Fest committee for their work organizing and preparing for the party. This year, Marge, Mary Lou H. and Mary Lou W. served as the committee.